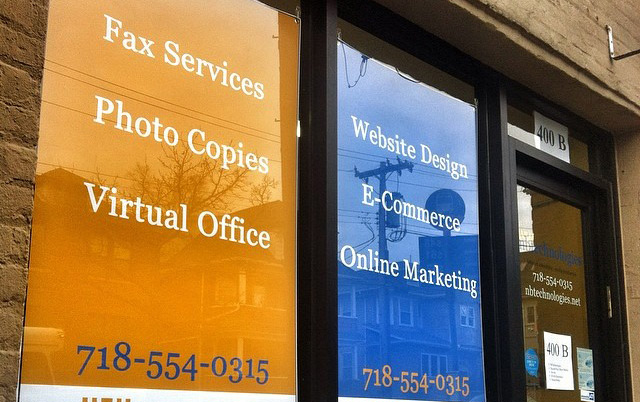 Are you a work-at-home professional seeking a Staten Island business address other than your home address? A perpetual business traveler, or even a company looking to expand into new markets? This is the perfect opportunity for you if you are starting a new business! Staten Island Virtual Office services from NB Technologies!
We operate an office located in the Silver Lake area of Staten Island, and for only $150.00 per month will sign for any packages or mail you have sent here. Someone will be at the office from 10AM to 5PM Monday to Friday, and Saturday from 11AM to 4PM to accept your mail.
An NBT Virtual Office gives you an immediate business presence at a fraction of the cost of a traditional office.
We'll take care of your post and sign for parcels
Prestigious business address
Fax and copy service
250/250 wifi access
Only available to pick up your mail once or twice a week? Not to worry! We will hold it for you in our secure location for as long as you need. We have multiple recorded security cameras as well as an ADT alarm system to ensure that your mail remains safe at all times
Additionally, with this address featured on your business collateral, your business–whether it be a one-man shop or a single-location SMB–can appear much larger, or perhaps, much more prestigious, than it actually is.
Want additional information, or to check out our location in person?
Reserve Your Staten Island Virtual Office Today! 718-554-0315