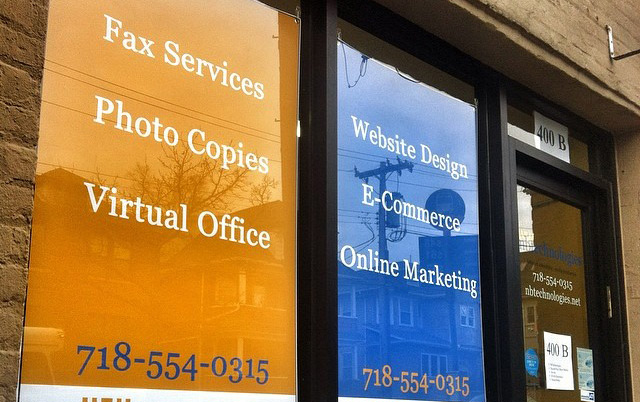 NBT IS HIRING! (Office Asst./Writer)
You will be responsible for in-office administrative tasks such as answering phones, assisting clients with faxes and photocopies, & scheduling appointments, as well as completing various editorial tasks like researching and creating content for clients.
The position is based in our Staten Island office located on Victory Boulevard, and will consist of 2-3 days per week. Scheduling is flexible, but applicants must be available on Weekdays and Saturday afternoons.
Responsibilities:
Answering phones, completing simple client requests
Creating a strong first impression of NBT by welcoming guests and setting them up for meetings
Creating Proposals for projects
Writing blogs and copy for clients and NBT
Creating social media posts for clients and NBT
Assisting clients with faxes, photocopies, and printing
Requirements:
Excellent written and verbal communication skills
Experience with Social Media outlets (Twitter, Facebook, LinkedIn)
Proficient in Microsoft Office
Familiarity with Windows 10
Familiarity with the WordPress content management system
Strong attention to detail
Ability to multitask in a fast paced environment
*Familiarity with Adobe Photoshop, Premiere, Illustrator, and AfterEffects are a plus.
*Familiarity with Apple products and software a plus
*Familiarity with Google Apps, Search Console, and Analytics are a plus.
How To Apply
If you're interested in interviewing for this position, please send your resume as well as writing samples to:  info [at] nbtechnologies [dot] net – or – fill out the contact form below:
[contact-form-7 id="1896″ title="Contact form 1″]
About NB Technologies
Founded in 2007, NB Technologies was created with one objective in mind, to make it easy for local business owners to have their voices heard on the web. We accomplish that goal by providing superior web design, development, and media production.
Having experience developing websites for major corporations, running a blog network with millions of visitors, and conducting numerous lectures on the best use of "social media" are just some of the reasons NBT was named one of the "Best Web Designers in New York" by Expertise.com in 2016.