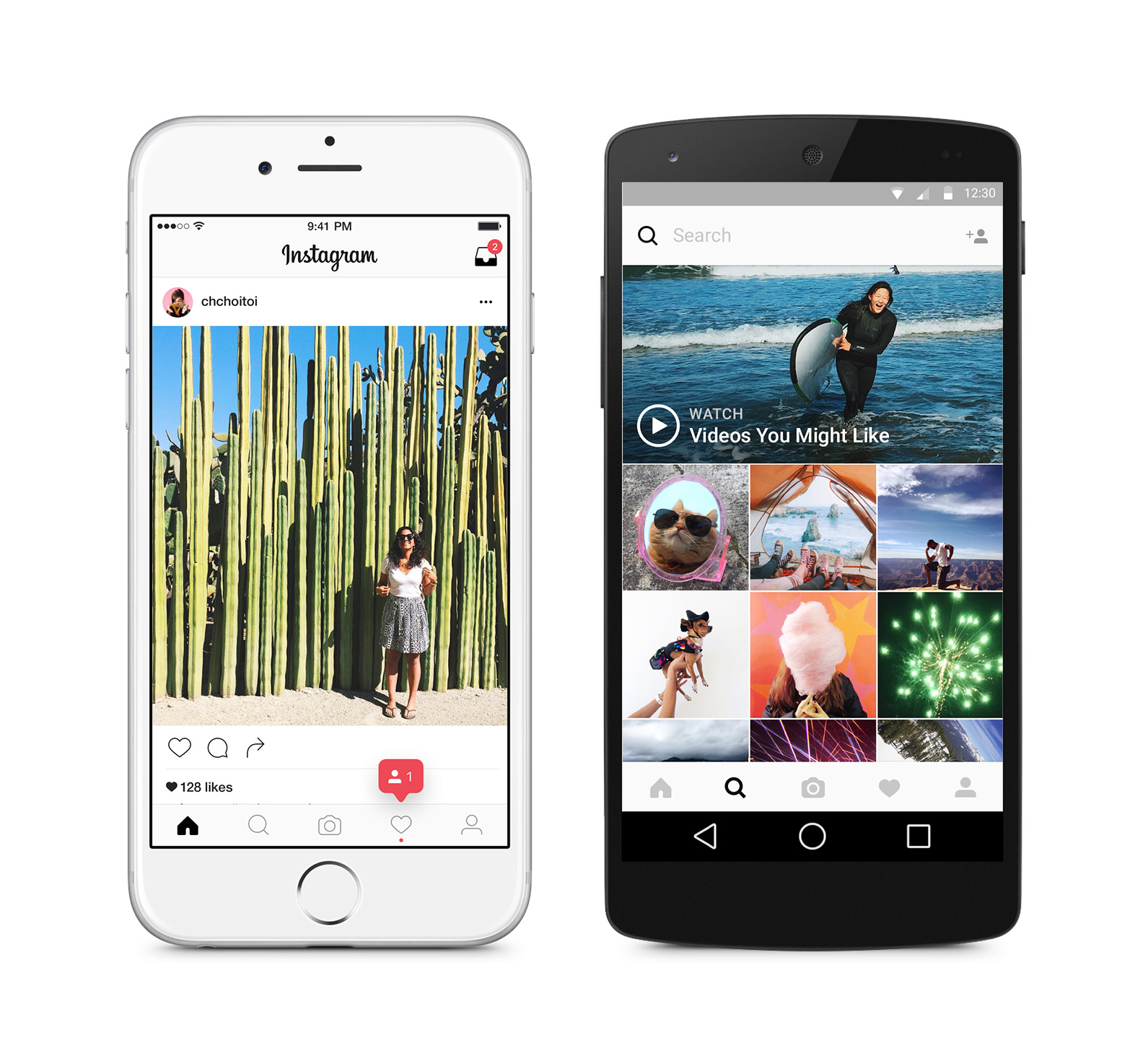 How Staten Island's Small Business' Can Use Instagram To Gain & Retain Customers
Over the last 6 years of Instagram's existence, it has grown into a major component of any of business' internet marketing strategy. Instagram is a social media platform that allows you to post pictures and videos to followers. Just as you do on Facebook, you build your own community within the App, following people, brands, and products that appeal to you. There are more and more Staten Island Small Business eateries that have jumped on the bandwagon hoping to create a gateway of free publicity and interactions with their customers.
Just creating the account and posting pictures will not get you all the positive feedback you are hoping for. Building a strategy that works for your business as well as grabs the attentions of new and existing customers is what needs to be done.
Consistency Is Key
Outside of having a great product or service, nothing is more important than consistency. It's consistency that separates the businesses that people see as "legitimate" or "professional" to ones they consider "unprofessional" or "bootleg"
Maintaining a style and focus for your Instagram account can go a long way towards achieving consistency. It's okay to change things up once in a while, but it's always important to remember who your target audience is. Keeping that in mind, you'll be able to focus on the reasons they like your food and/or service.
You want to keep this in mind when editing your photos. Using similar effects and angles for each photo will help keep everything consistent. If your brand image is positive and uplifting, you want to caption your photos with positive and uplifting words that align with your brand.
Picture for Picture
Although smartphones can take great pictures, you may want to make the investment and have a photographer to come in and take a set of high-quality photos of your business/products. Depending on the photographer, and the amount of products they'll photograph, you may be able to do this for as little as $150. Creating beautiful, easily digestible content that not only resonates with your audience but also drives them to share and interact with your brand will make you stand out from your competition.
The goal is to expose customers to your brand using these pictures instead of advertisements and obnoxious flyers whose sole purpose is promoting your business. You'll see a lot of businesses posting nothing but flyers and advertisements but few photos if any at all. Think of this like watching a half-hour television show, where the 25 minutes of the episode is taken up by commercials. If this were the case, people would tune out, and then never tune in again.
Project Brunch, a brunch-only restaurant, is one Staten Island business that's been using their Instagram page in a way that keeps users both engaged and drooling. They utilize their Instagram page as a sort of visual menu, posting their most recently added items in a classy, almost artsy, up-close and personal style that creates a desire for their interesting & tasty items. They rarely if ever post flyers or advertisements because great photos can sell a product better than most flyers.
Strategic Angles
Some businesses have built at least a part of their strategy around their Instagram accounts. Just as people have been found on YouTube and named stars, Instagram has been that same gateway for businesses. Allowing a business to form its strategy and approach used on the account. Project Brunch (they do a lot of things right on Instagram) did a lot of Instagram posting before the restaurant was even open.
By posting pictures of their soon-to-be menu items and gaining reactions from the community allowed the brunch-only spot to get a head start. Seeing how locals reacted to each item gave them the advantage of knowing exactly what their customers wanted before any had ever stepped foot in the restaurant. This was a great way to build a menu of everything that people wanted as well as a marketing strategy that aimed to build excitement among Staten Islanders.
Tips to start your Small Businesses Instagram Page
Below is Jamil Velji's list of 6 different marketing strategies to help you start your business account.
Product Sneak Peeks
Product Arrangements
Behind the scenes videos
Employee Selfies
Blog Post Images
For Jamil Velji's full article "8 Instagram Tips for Small Businesses," click here.
#StatenIsland
Hashtags can be a very rewarding, but can be detrimental as well. The overuse of hashtags can come off as sloppy and desperate to followers. Sometimes you'll see #people #hashtag #literally #everything. Businesses often make the mistake of adding superficial tags like #instagood #bestoftheday #followme #photooftheday or #tagforlikes. You might get a few followers from these tags, but the odds are that those followers won't be potential customers. Nobody's looking on the #instagood hashtag to buy anything, and the majority of them are from somewhere other than the city your business is in.
Ideally, you want to keep your page clean and crisp with only hashtags that will be actually useful in gaining followers, and more importantly bringing them to your store. A great hashtag for a Staten Island business is #statenisland or #silive. These tags will mainly be searched by people living on Staten Island. People who are close to your business, and thus more likely to come into your restaurant.
Creating your own hashtag for your business is also a great idea to build the interactions with your customers, while also giving them a chance to see the fun other customers are having at your location or with your product. Staten Island's Beans and Leaves Coffee and Tea Cafe does a great job with this, with contest and signs that encourage customers to post pictures of their products and include #postyourbeans. This allows Beans and Leaves to collect in one place all of the Instagrams specifically posted by their customers of their products. Basically, it creates a little community of just their fans.