Specializing in comprehensive tree care, G&R is your go-to source for Staten Island Tree Removal as well as New Jersey Tree Removal. We proudly serve communities in Staten Island, Brooklyn, and Central New Jersey, offering top-notch tree removal and tree care services to maintain the health and safety of your green spaces.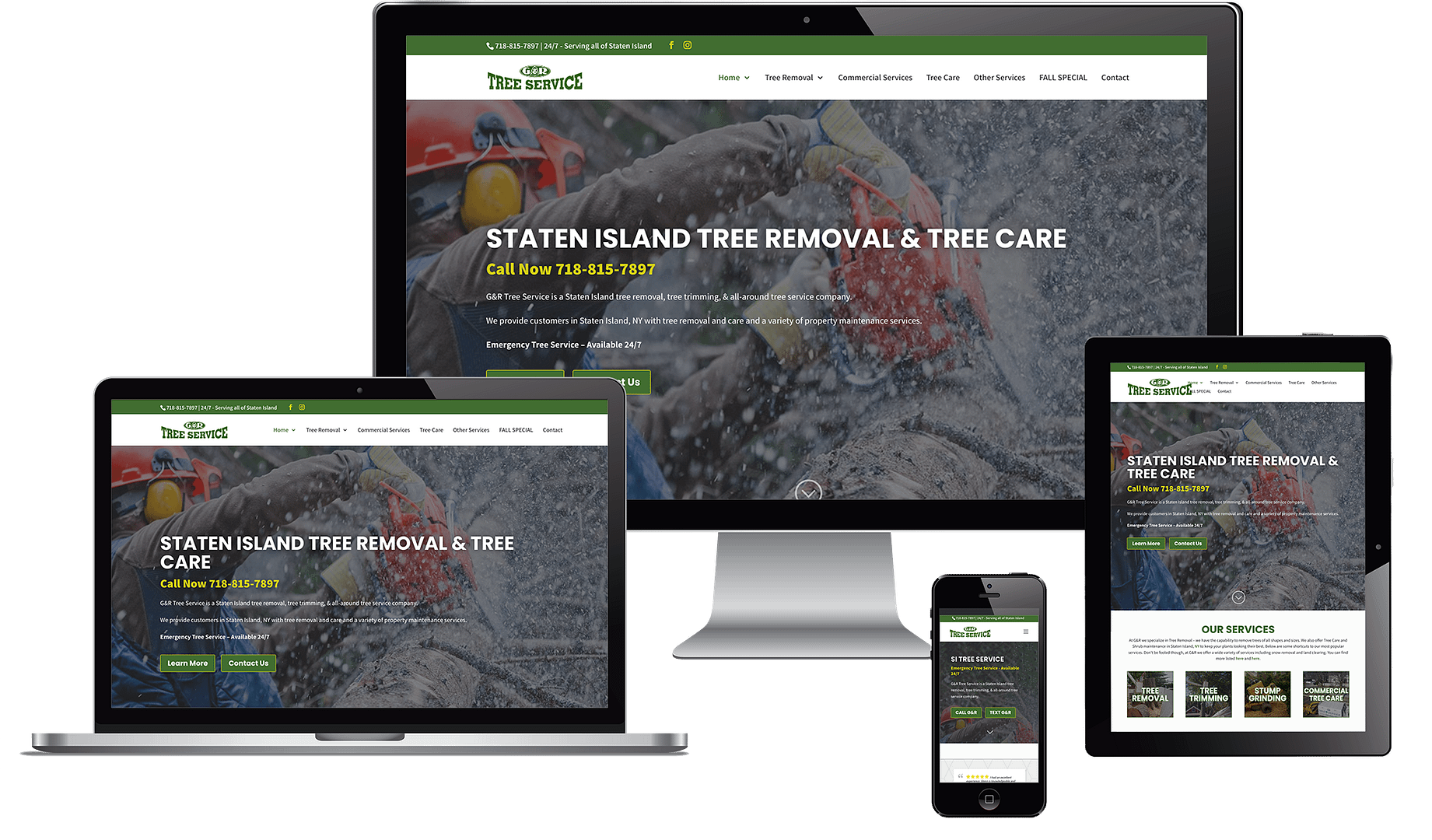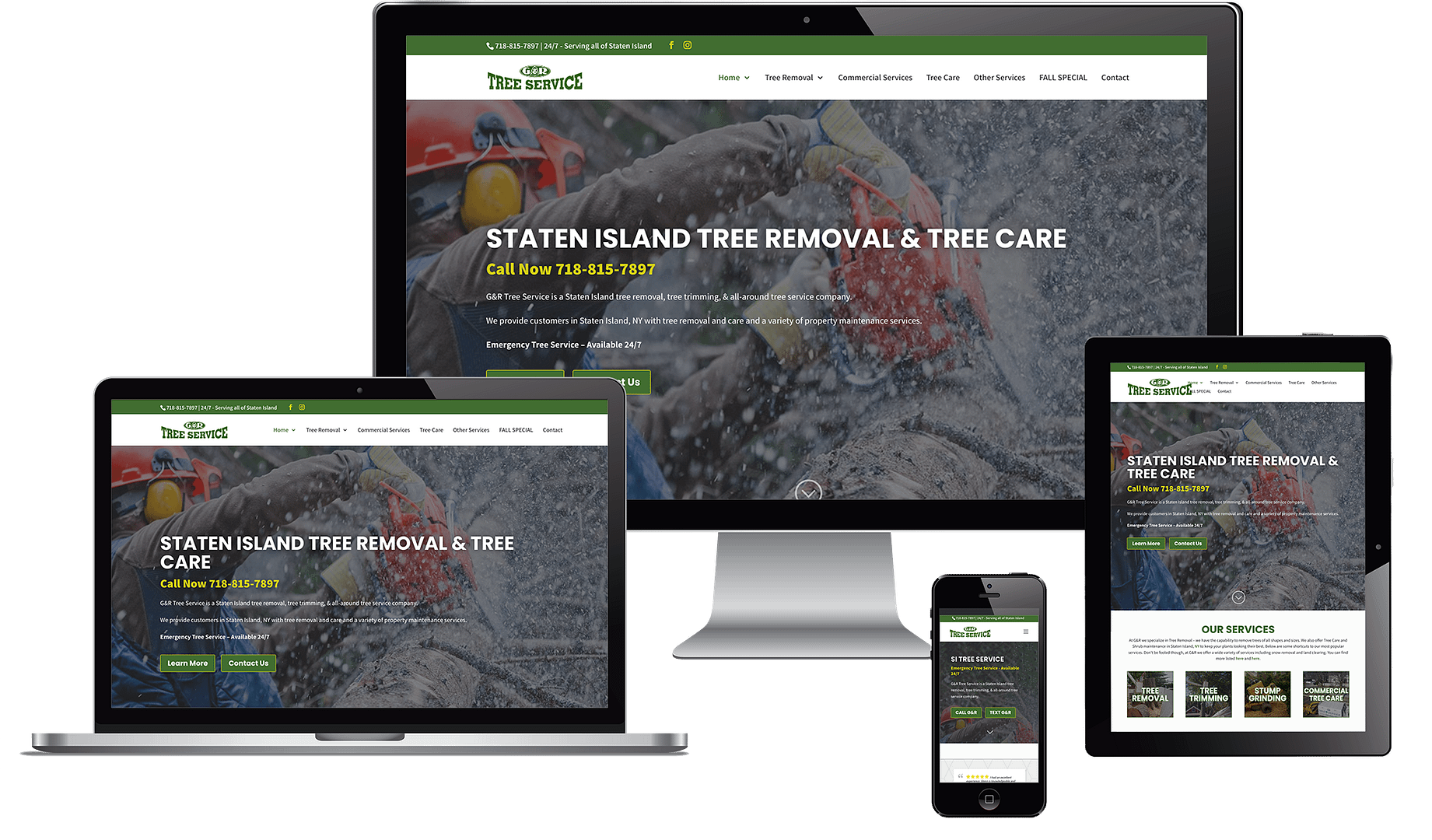 G&R offers tree removal and tree care services in Staten Island, Brooklyn, and Central New Jersey.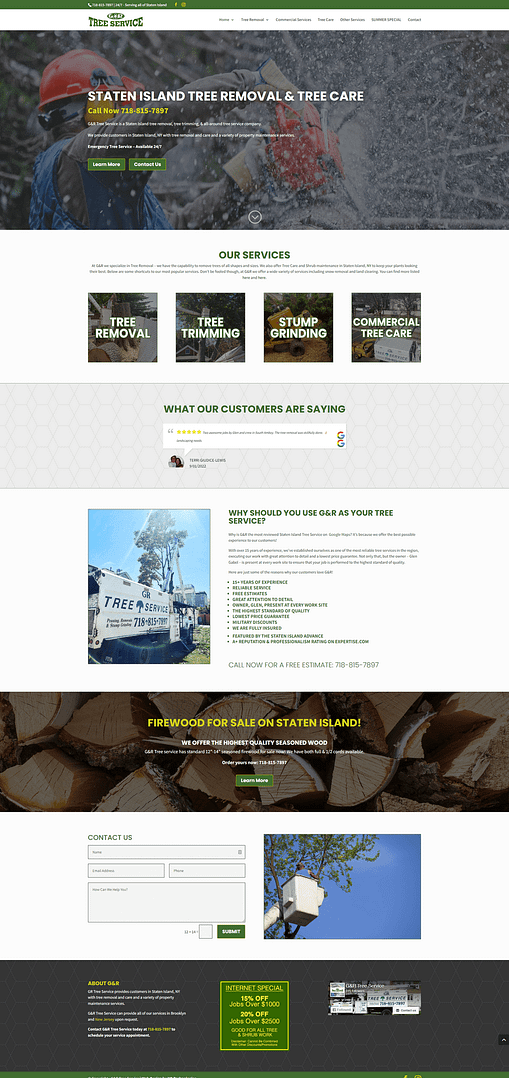 The G&R Tree Service website is designed to prioritize customer satisfaction, with a front-and-center emphasis on customer reviews. The website features an easy-to-update interface, allowing G&R Tree Service to keep its customers informed about its services and offerings.
The website is fully responsive, ensuring a seamless experience across all devices, including phones, tablets, laptops, and desktop computers. With mobile users in mind, the website also includes call buttons, allowing customers to quickly call or text the business owner directly.
This redesign makes it easy for customers to find the information they need and to easily contact the business, making it more convenient for them to use G&R Tree Service. Thanks to our redesign, it's easier for customers to find G&R for Middletown New Jersey Tree Removal and Staten Island Tree Removal.
Staten Island Web Design and Online Marketing From NB Technologies
If you're looking to work with a local company on your Staten Island-based website or online marketing, click here to learn more about working with NBT.
Take a look at a few of the sites we've put together for clients lately