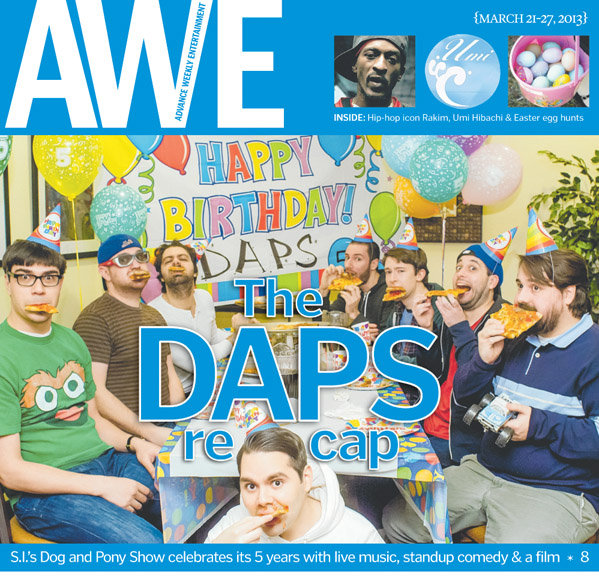 Today's Staten Island Advance features
DAPS.tv
a project created and run by NB Technologies founders Chris Olivieri and Tavis Delahunt. The Advance's entertainment editor, Rob Bailey, spoke to Chris about DAPS and NBT.
Olivieri and fellow DAPS dude Tavis Delahunt (full disclosure: We have misspelled this guy's name so many times in print; we're lucky he has the patience of a saint) partnered to create NB Technologies, incorporating their own expertise and experience to help other Staten Island businesses establish a much-needed, competitive web presence. "We ended up being a consultant for the Dugout, and we've built stuff for Chez Vous and Dock Street," Olivieri says. "NB covers everything from building a website, to, 'How do you do Twitter?' It's blossomed into a professional website-building and consulting company."
We'd like to thank Rob and the Advance helping spread the word about our work.
Read the full story, here.
Internet Superhero
at
NB Technologies
Chris is the co-owner of NB Technologies, co-founder of Dog and Pony Show (Which is now a Tumblr Blog), video producer, freelance writer, internet coach, fire alarm inspector, and Photoshop guy. He's also a fan of pop-culture, proponent of awesomeness in the world, Mets fan, self improvement enthusiast, & ENTP.
Latest posts by Chris Olivieri (see all)