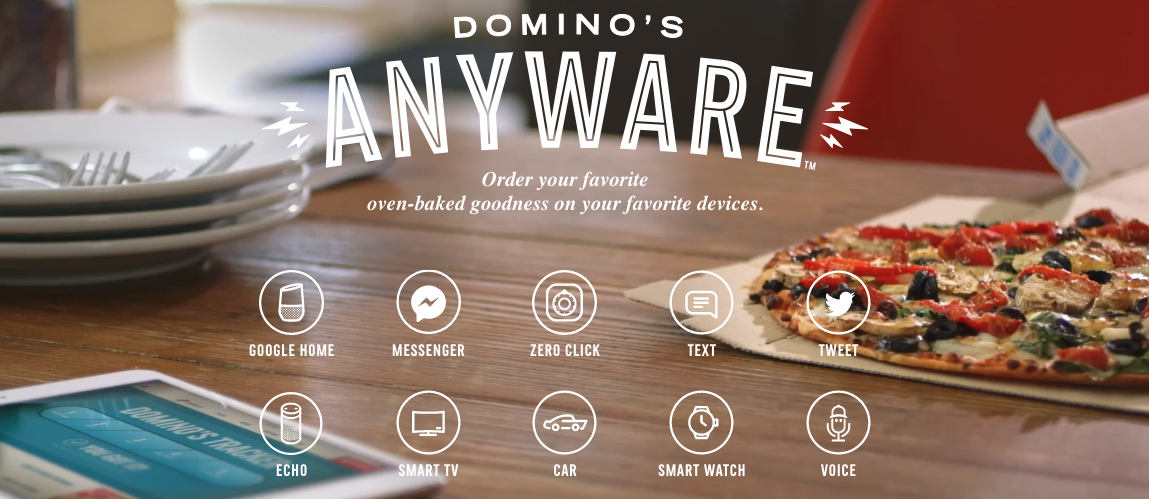 There is a worldwide consensus that everybody loves pizza. Even vegans who aren't allowed to eat pizza find a way to have pizza with ingredients appropriate for them. All around the world, different cultures have their own variations of pizza. In Hawaii, you can get pineapple on your pizza, and New York is said to have the best overall tasting pizza. Ordering pizza has become the standard way to acquire a pizza for your meal and Domino's is stepping up the ordering game.
For anybody who hates calling up a pizzeria and speaking to another human being, this is for you. Domino's has just implemented a way for you to order from their full menu through Facebook Messenger, which after personally testing it out for myself I can say that it definitely makes ordering from Domino's much faster. The only downside, for the time being at least, is that the ordering bot (named Dom) is unable to accept credit or debit cards. Cash only! We can assume it's more of a security issue than anything but expect Dom to be accepting cards sooner rather than later.
Chatbots seems to be the way of the future. Right now you can use Chatbot for a variety of things like ordering flowers from 1-800-Flowers, order food from Burger King, or you can even be talking to Chatbots when you're using a customer service Livechat. It seems like Domino's is definitely headed in the right direction.
This isn't Domino's first time introducing alternative means to ordering from their restaurant. In 2015, Domino's offered a way of ordering through your personal Twitter account combined with a pizza profile you create for yourself on their website. If you aren't familiar with a pizza profile, it's a saved ordering option that you create yourself on the Domino's website. With a pizza profile, you can select what you'd like to easily order more often.
Previously, they have also introduced various different means of ordering food, including through Amazon Echo, Google Home, Your Smart TV, and even through your smart watch! Out of all the ways they have listed to order their food, none of those ways is calling them onto the phone. It's interesting to think that this may be the beginning of the end for ordering food directly over the phone.
This upcoming Sunday is the biggest football game of the year, which is a huge day when it comes to ordering and delivering pizza. Domino's alone expects to sell around twelve million pizzas during the event.