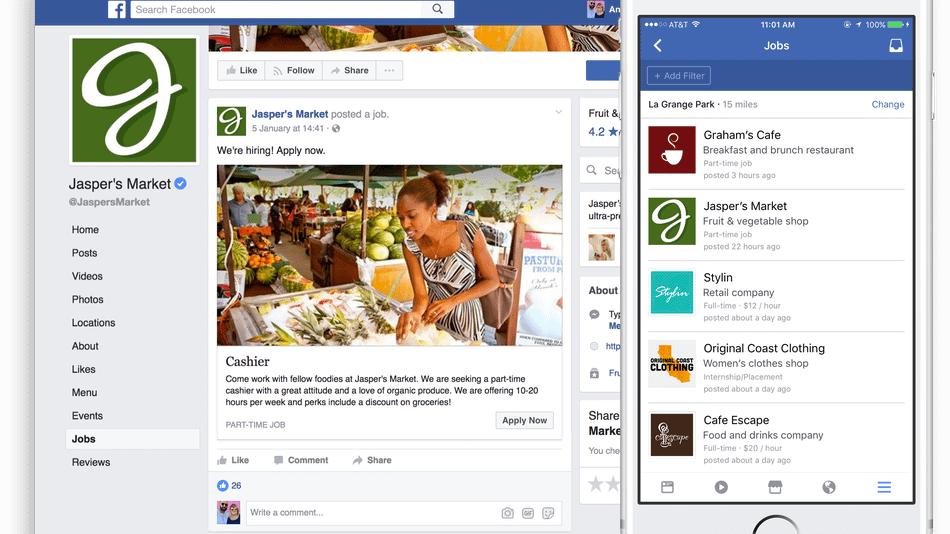 Facebook is changing the job application game with its brand new features. The popular social media platform is truly trying to become a one-stop shop for everything people need from online, almost like the AOL of the new age. Not too long ago – Dominos teamed up with Facebook to enable food orders to be conducted directly through Facebook messenger. Truly, the possibilities for Facebook are endless.
Everybody in the adult world has applied to at least one job during their time as a post-pubescent. Typically, in the age of the Internet, you would search for a job in your field or that fits within your field on a job board like Indeed or Monster. You would then subsequently be taken to the company's website or page to apply for whatever position you're interested in. Facebook has set out to cut out the middleman and now allows you to apply for jobs directly through the social media client.
There are nearly 100 million pages on Facebook, one for every company you can think of and now those companies are free to post their job openings directly onto the social media platform. If you're applying you can find a list through a new page on the site, HERE.
This new feature will enable Facebook users to easily apply for new positions right from their own profiles, which also lets you apply for jobs with content that is pre-filled out. You no longer will have to worry about having to type most of your information over and over again every time you want to apply for a job. As well as the new page – you can also view listings through the social media's mobile application client, which will encourage even more people to apply for as many positions as they can.
Facebook keeps evolving as time goes on and it's exciting to think about where they're going to go next.